This article was originally posted at The Beat:
With the close of 2016 upon us, it's time to once again reflect on the theatrical offerings that engaged audiences over the past 12 months. In retrospect, this year was one where the smaller, more prestigious pictures reigned supreme and where the big-budget popcorn fare rarely hovered above competent (and in some cases, were outright disastrous).
But, putting those titanic clashes of CGI and superheroes aside, it's hard to not recognize 2016 as a big improvement upon the previous year, with a number of beautiful and varied cinematic experiences ranging from hopeful science fiction to deeply considered exercises in grief to a hangout coming of age tale centered around America's pastime.
Once again, in order to get the arbitrary number below, there were a few films that didn't quite make the cut, but I greatly enjoyed while viewing, they include: High-Rise, Love & Friendship, Green Room, The Fits, Kicks, The Edge of Seventeen, Captain America: Civil War, and 10 Cloverfield Lane.
These were my ten favorite films of the year that was…in alphabetical order, because when they're all this good, preferential order is fruitless and bound to vacillate:
Arrival

– After Sicario, I knew Denis Villeneuve was the on verge of finally cracking through with something very special. This year, he delivered, with an adaptation of Ted Chiang's sci-fi short story about an alien race making first contact with a number of different nations across the globe and how the current international political climate reacts towards this unforeseen challenge. It's a twisty little narrative whose final denouement left me admiring its inherent cleverness as well as its thematic heft in the face of a challenging real-world subject. It's also the best Amy Adams performance this year.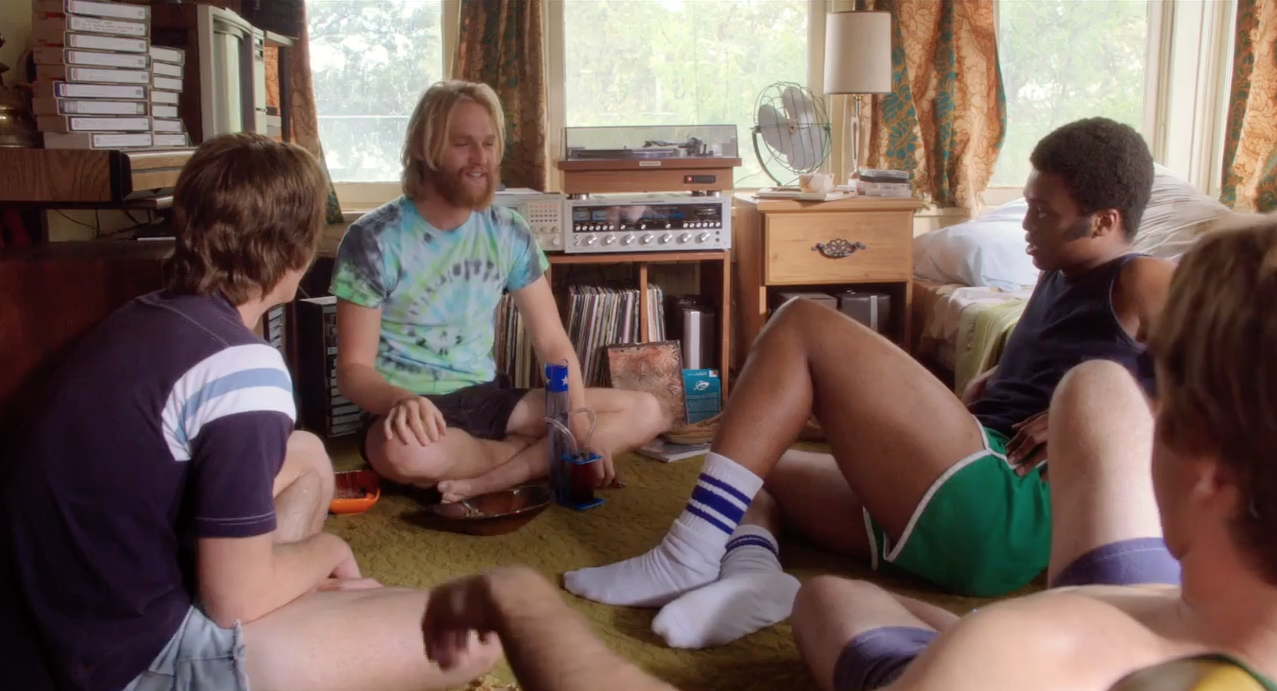 Everybody Wants Some

– Just a bunch of bros being bros. This latest slice of life excursion by Richard Linklater, one of America's best filmmakers, did something that I can't remember many films ever doing: it made me fall in love with the jocks. It's an utter delight to watch Blake Jenner and company navigate life in college, come together as an effective baseball team, and develop believable fraternal bonds. I could see how a movie like this may turn off some, it's inherently plotless, but following in the tradition of the masterful Before Midnight and Boyhood, Linklaker keeps on with one of the best streaks of modern filmmaking we've seen in some time.
The Handmaiden – Coming after Park Chan-wook's strong English-language debut Stoker, the South Korean filmmaker best known for Oldboy and Thirst opted to return to his native language for an adaptation of Sarah Waters' historical crime novel Fingersmith. Transplanting its Victorian narrative to 1930's colonial-era Korea, Chan-wook unfurls a densely layered tale that is broken up into three very distinct acts, each unveiling a new revelation and point of view of the chapters that preceded it. What starts out as a tale of a pickpocket hired by a con man to help steal an heiress's wealth, becomes something much more reflective, over the top, and downright kinky. Basically what you'd imagine a Park Chan-wook psychological thriller in fancy dress would be.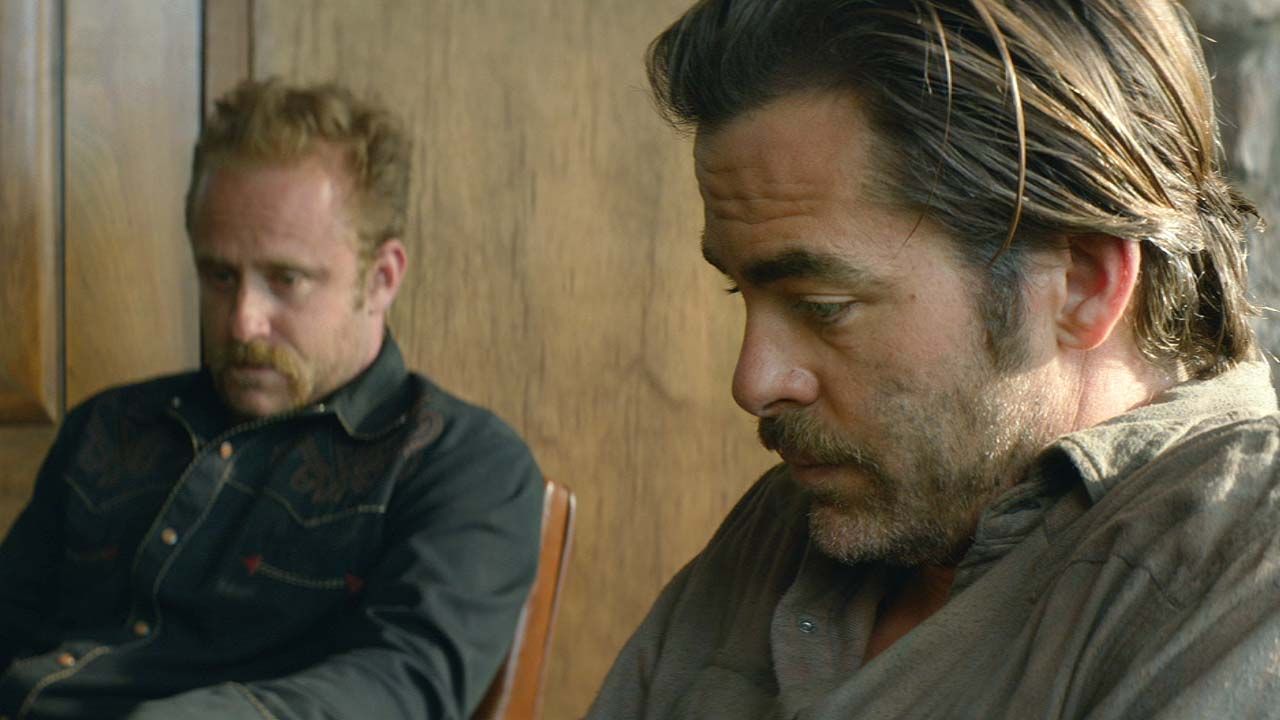 Hell or High Water – Or as I like to call it, "No Country for Young Men". Just before Villeneuve knocked it out of the park with Arrival, the other half of the Sicario creative nucleus, Taylor Sheridan, provided the script for this modern day neo-western, which follows the bank robbery spree of two brothers and the pair of Texas lawmen who are tasked with tracking them down. Beyond its obvious and visceral thrills, thanks to cracking work behind the camera by David Mackenzie, it's a film with a good deal on its mind regarding life in rural America and gun culture. It's particularly interested in how a certain segment of the population is okay with taking the law into their own hands, and the distrust that same populace has for the institutions that have left them behind. Ben Foster has never been better, Chris Pine is quietly outstanding as always, and Jeff Bridges continues to settle into perfect "old man crustiness". Also Nick Cave and Warren Ellis (the other one) composed the score, always a sign of quality.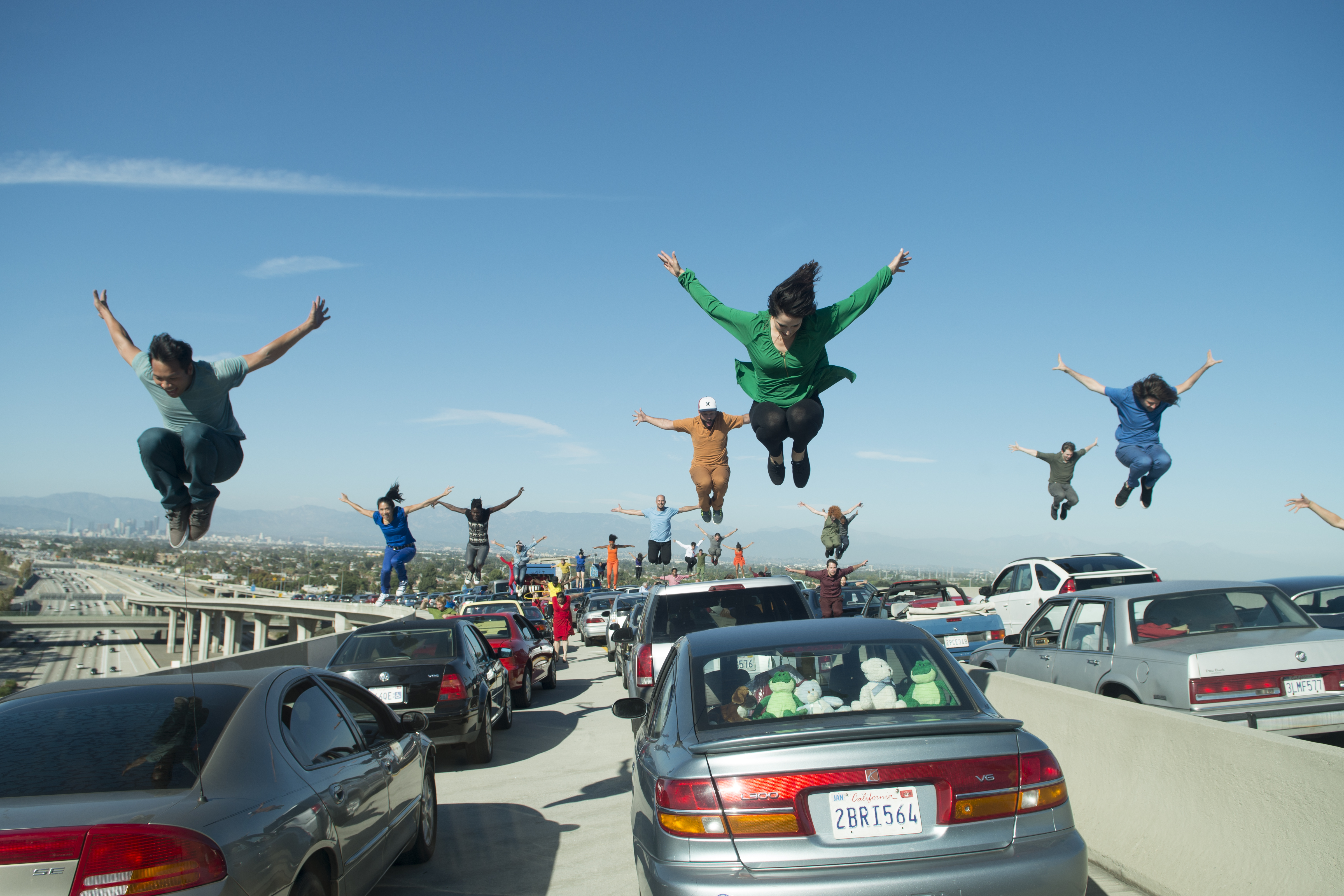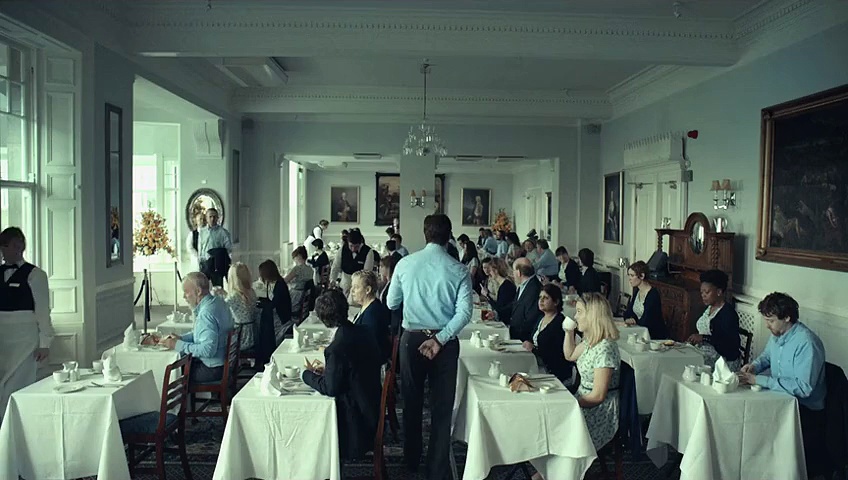 The Lobster

– Transitioning over from a movie about romance (in a few different ways) to a movie that casts a critical eye at the concept outright. Yorgos Lathimos' first English language feature is a satirical dystopian take on what would happen if you were legally required to find a significant other, at the risk of being turned into an animal of your choosing if you fail. Colin Farrell, who gives a career best turn, is our look into this 1984 meets Wes Anderson world, which is equal parts hilarious, yet also disturbingly tragic. This is particularly true in how romantic pairings throughout are formed by having literally one thing in common, or in some cases, the need to force the issue and invent something two people can connect on in order to avoid that terrible imposed fate that hangs over each of their heads. Amazingly, the resistance group that serves as the lone escape from it all may actually be worse. I've seen The Lobstertwice now, and its resonance has not faded even one iota, nor its dry as can be humor.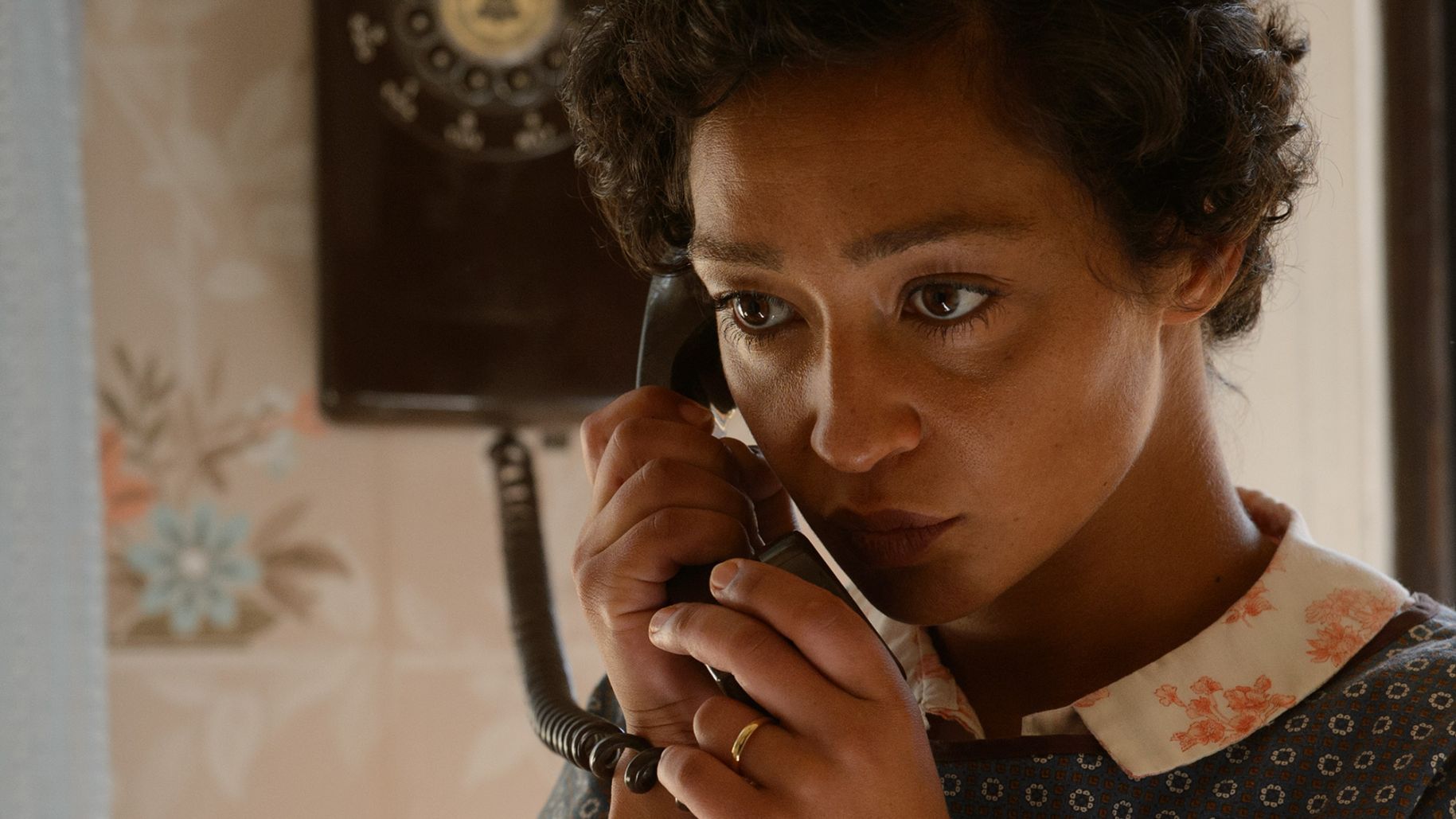 Loving – Jeff Nichols is one of the most promising filmmakers working today, with excellent features like Take Shelter and Mud already under his belt, and while he opened two very different films this year – the Carpenter-esque Midnight Special being the other – this was the much better effort. A quiet and stoic dramatization of the events that led up to the Loving v. Virgina Supreme Court decision, this almost feels like the direct antithesis to the Spielberg school of approaching this type of subject matter. Of its many virtues, it's the rare historical event film that completely eschews big speeches or grandiose moments. At times it even cuts the score out altogether and works in silence to enhance its authenticity. Better yet, the vaunted Supreme Court case barely makes a dent in the running time, as the focus is maintained on its two central players. So beautifully understated, yet so vital at the same time. It might be Nichols' best yet, I sure wish more biopics had this kind of conviction.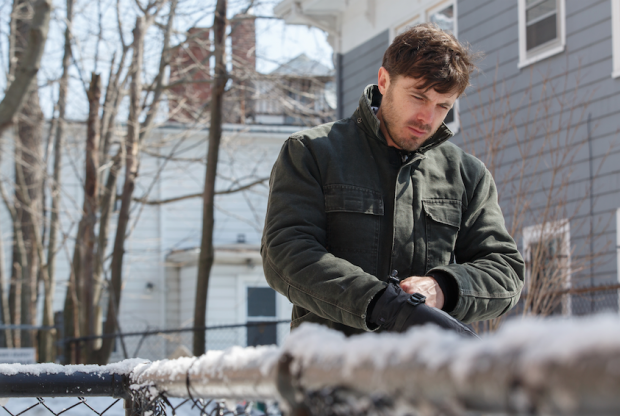 Manchester By The Sea – Kenneth Lonergan just had to make one of the saddest films I've ever seen, and he paved the way for potential Oscar glory for Casey Affleck while doing it. Manchester By The Sea opens on with an aimless young man rushing back to his hometown to see his older brother who has been rushed to the hospital, only to find he arrived too late to see him before his passing. It only gets tougher to watch from there, as we spend time with someone trying to piece together his life after a heartbreaking tragedy and attempt to find a reason to even face the day. It examines the various forms grief can take in those affected and how it can strike at literally any time. It moves at a snail's pace, but so does real life generally, and this movie hums with that kind of verisimilitude.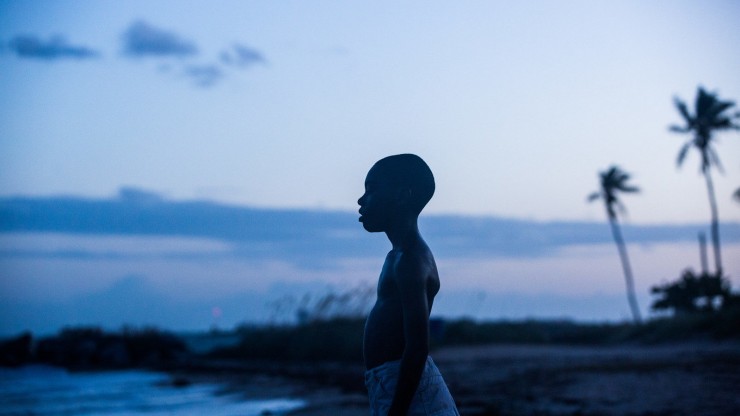 Moonlight – The best movie of the year, and an easy contender for Best of the Decade honors. This film by Barry Jenkins is a story told across three points of a man's life (childhood, teenage years, and adulthood) as he comes to an understanding of his own sexuality and how that clashes with his mother, his schoolmates, and his own self-image. It's a film that looks at how we're shaped by the environment that surrounds us, but in the end, we are the people we are born to be, through the isolation, through the numbness, through the lack of compassion. Every shot is gorgeous, every performance rings utterly true, and how it tackles masculinity in today's world left me shaken and heartbroken. It's a film that pulls off its triptych with perfection – never once was my belief shaken in these three young men being the same person, and each performance is just as strong as the last. Moonlight is cinematic magnificence, and if you miss it, you're doing yourself a great disservice.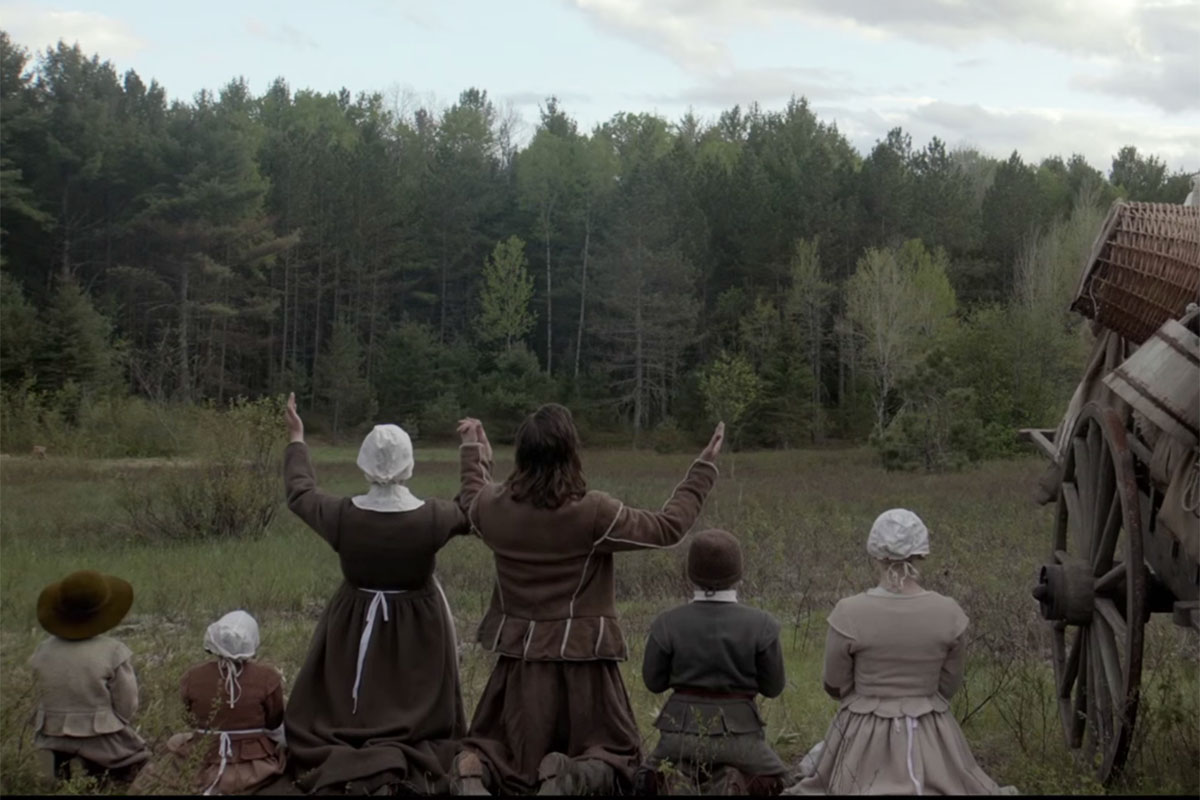 The Witch – Robert Eggers' excursion into folklore inspired horror is incredibly slow. The language is hard to parse until you get the hang of it. It's more creepy than scary, though I realize that line is pretty darn thin. Still despite what some may consider challenges, it's a film that is impossible to shake, with its imagery and performances lingering on the outskirts of my memory. In the final analysis, that's really the best kind of horror. "Black Phillip, Black Phillip!"
For those interested, my full ranked list (including all 52 films that are currently listed, from best to worst) can be found on my Letterboxd. If you're looking specifically for the comic book related films I saw, you will find them in the below order, ranked as highly as #17 and as low as the very bottom of the list:
1. Captain America: Civil War
2. Doctor Strange
3. Deadpool
4. Batman v Superman: Dawn of Justice
5. Suicide Squad
6. X-Men: Apocalypse
Thank you for another wonderful year of cinematic bliss and conversations about my favorite subject matter. 2017 looks to be equally great, with many exciting films on the horizon that I can't wait to see and discuss with you. Until then…Happy New Year, one and all!