2015 was a fascinating year in cinema, it was a year where the expected Oscar bait mostly hit with a dull thud for me personally, and some of the more anticipated blockbusters whiffed completely. Arguably, you could probably call these past 12 months a fairly down year in theaters in terms of quality, particularly in comparison to the embarrassment of riches that made up 2014. Still, we had a few gems, including one that will definitely make my "best of the decade" list.
In order to get to my completely arbitrary number of ten, there's a few films I had to leave off that I enjoyed all the same. They are, in no particular order: Ant-Man, It Follows, A Girl Walks Home Alone At Night, Tangerine, Steve Jobs, Sicario, The Martian, When Marnie Was There, and Love & Mercy. All are worth seeing, but the following ten, hit me just a bit harder.
In alphabetical order, with some brief thoughts: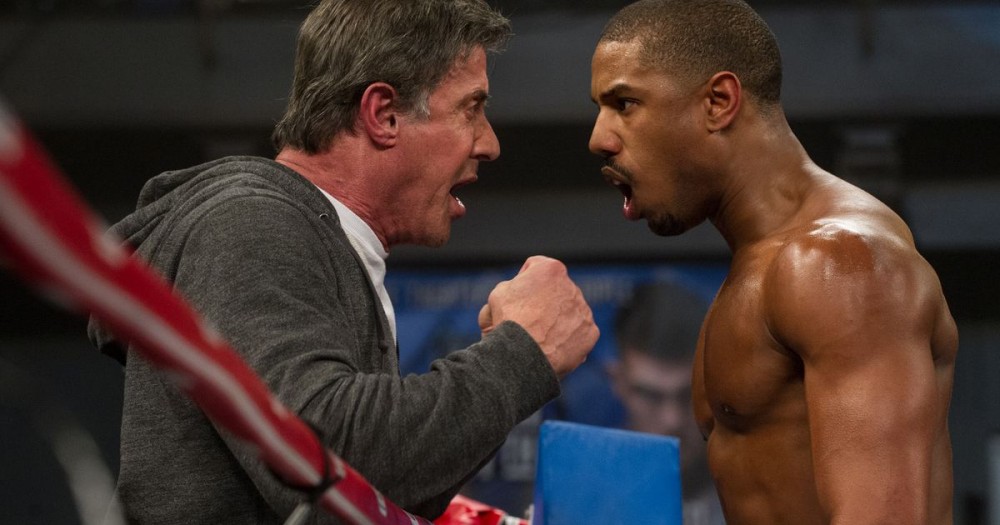 Creed - I expected so little here, not exactly loving Ryan Coogler's Fruitvale Station, but I was blown away by his re-invigoration of the Rocky mythos, translating the original film's central arc to a present day, and incredibly compelling, protagonist. It's easily the most technically proficient film in the franchise, with the best shot in-ring battles particularly. Michael B. Jordan proves he's every bit the movie star that I'd long hoped he'd become, with a terrific central performance, and Sylvester Stallone and dusts off his signature role and makes a potential award-winning turn.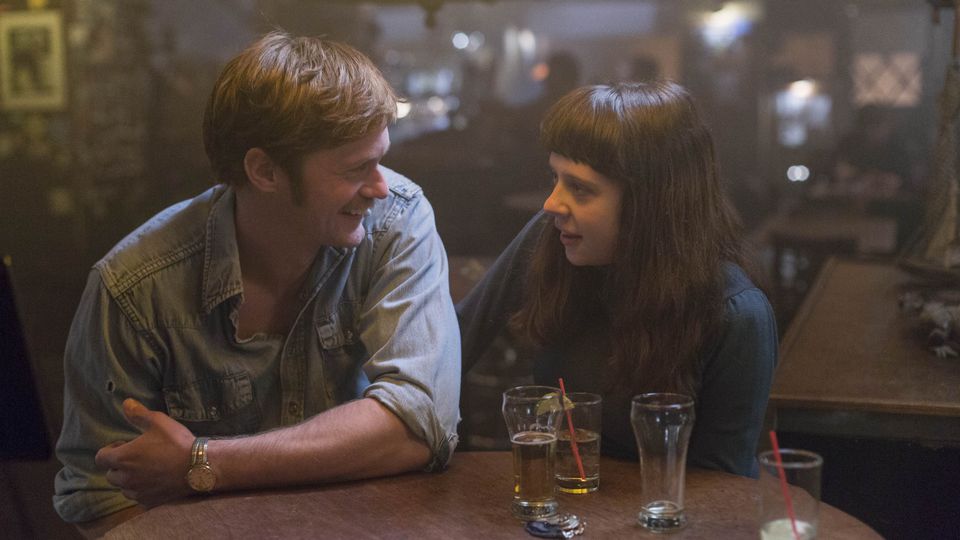 The Diary of a Teenage Girl - Marielle Heller's adaptation of Phoebe Gloeckner's coming of age graphic novel is probably the best film pulled from the comics page since American Splendor. Bel Powley gives the big breakthrough performance of the year in my book, and the fact that we aren't talking about Alexander Skarsgard in the awards conversation is just criminal. This is career-best acting from the guy that most only know from True Blood. Perhaps what I enjoyed most is just how much Heller embraced the comic book roots of Gloeckner's wonderful source material, incorporating cartooning and putting Minnie's interest in comic culture front and center.
The End Of The Tour - Speaking of unjustly forgotten actors, Jason Segal has never been better than here, playing the much missed David Foster Wallace in this adaptation of David Lipsky's book. James Ponsoldt's (and Lipsky's) slice of life approach to the subject matter is impressive in how it encapsulates every detail you'd probably want to know about the reclusive author, while also working as a study on how fame affects the creative mind and how differing sensibilities can reconcile success. It's a bit of a wonder and makes Ponsoldt two for two with me.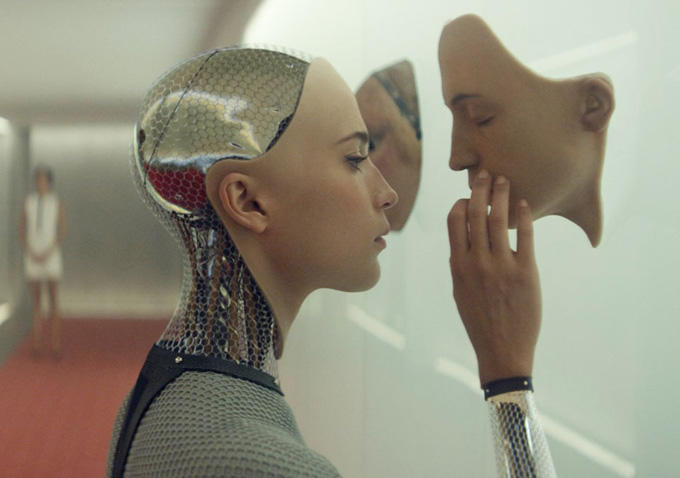 Ex Machina - Up until this last month, I would have said this was the only good film featuring robots this year. Alex Garland's (the screenwriter of Dredd, 28 Days Later and Never Let Me Go) directorial debut is a thrilling little hard science fiction tale that comes the closest to nailing down the same big questions about artificial intelligence that Blade Runner posited all those many years ago. For those of you who are in love with Oscar Isaac after a certain space opera, make this your next stop. Also Domhnall Gleeson is in this, and is pretty grand too.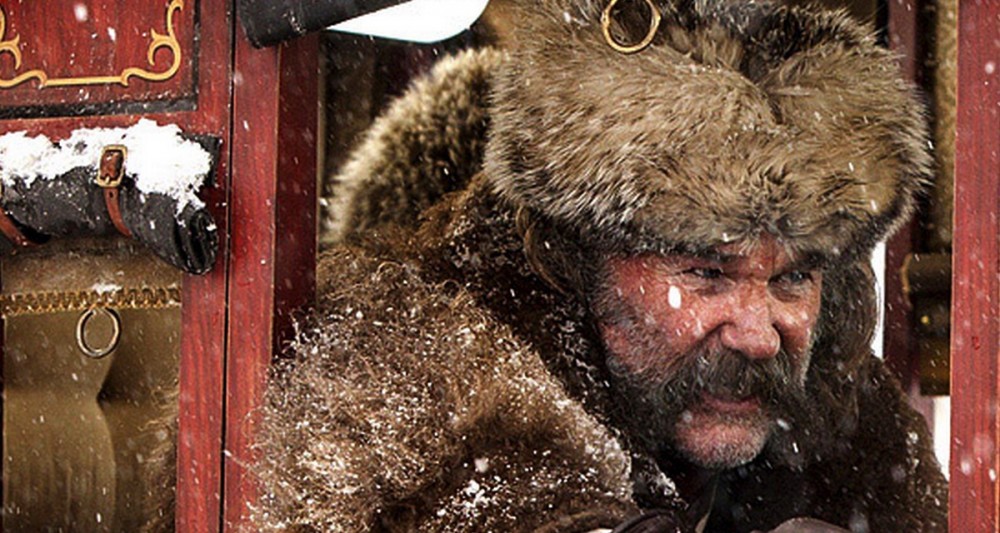 The Hateful Eight - Given that I recently reviewed this, there's not a lot else I can add. It's the dirtiest, most unlikeable film that Tarantino has made, but it's also perhaps his gutsiest. I mean, how do you put out a film during the holiday with not one actual protagonist? This is Tarantino putting it all out on the table, and while I'm sure there will be many that will have trouble here, I found this a refreshing counterpoint to Django Unchained. This one rewards rewatches, I've already seen it twice and caught a number of details that made me love it all the more.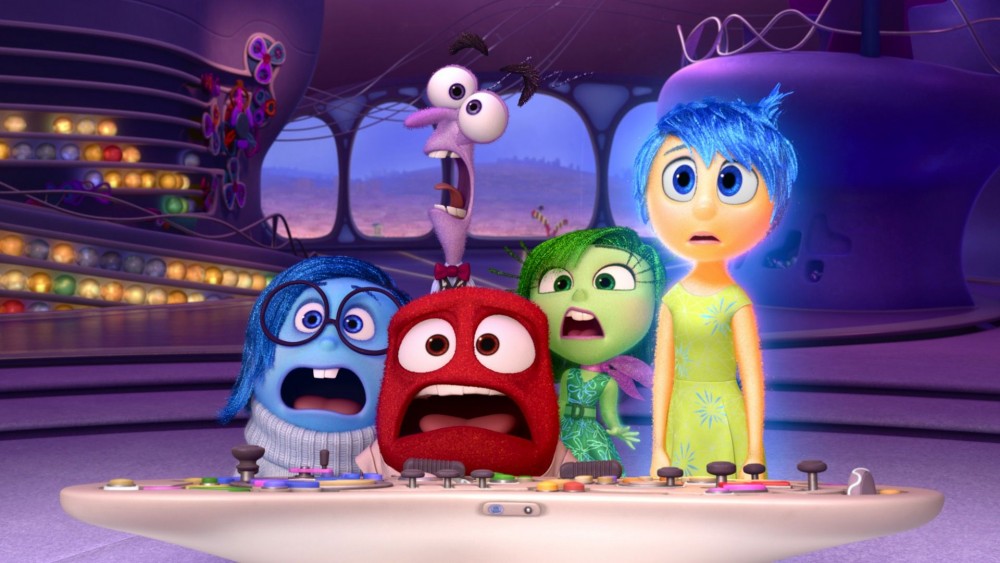 Inside Out - Pixar's best movie, and maybe the first time they've actively attempted to court the adult audience since Ratatouille or those first somber ten minutes of Up. It's incredibly clever and sweet, and you can sense the filmmakers talking to the parents in the crowd when it delves into how sadness is an important part of a child's life and where emotion affects behavior. Far more so than Toy Story 3, this is the Pixar film that speaks to the shedding of childhood and will certainly register for years with those entering those scary teenage days. Given what they released just a few months later, Inside Out is a shocking reminder of what Pixar is still capable of.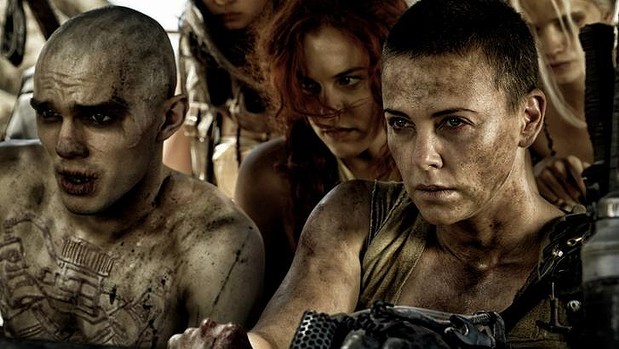 Mad Max: Fury Road - The best film of the year. Not only that, George Miller's collaboration with Brendan McCarthy has made for one of the best action movies I've ever seen. When initially viewing this in the cinema, I don't think I was able to catch my breath once. George Miller effectively robbed Warner Bros of 150+ million dollars to create a movie on his own terms with zero compromise and the kind of gender equalizing action film that moviegoers so sorely need to see. Miller's return to his long-dormant franchise underscores that you can make a big budget spectacle and still produce a film with intelligence and grace. It's the best Mad Max film, it's the best film of the year, and it's probably going to rank pretty darn high in my Best of the Decade list when all is said and done.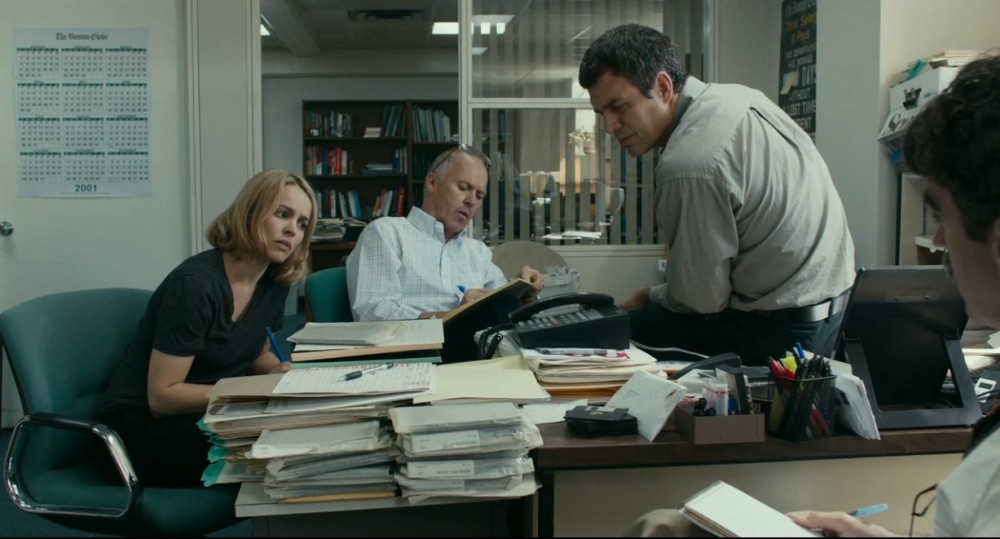 Spotlight - Sometimes you just need a really good film about "answering phones and opening doors". Back in 2012, Zero Dark Thirty was the perfect encapsulation of that approach. This year, it's Thomas McCarthy's look at how the Boston Globe tackled the sexual abuse that was prevalent in the Catholic Church. A rock solid ensemble, with Mark Ruffalo as a particular stand-out, anchors McCarthy's tale that focuses strictly on the actions of the Globe's "Spotlight" team. We never leave those characters for one moment, barring a brief prologue at the beginning, and because of that, the film never loses sight of its end goal. In a world where investigative journalism is dying (or at least evolving away from printed media), Spotlight reminds us just how powerful a tool of the people it can be. I might go so far as to say this is the best attempt at encapsulating the process of breaking news on celluloid since All The President's Men.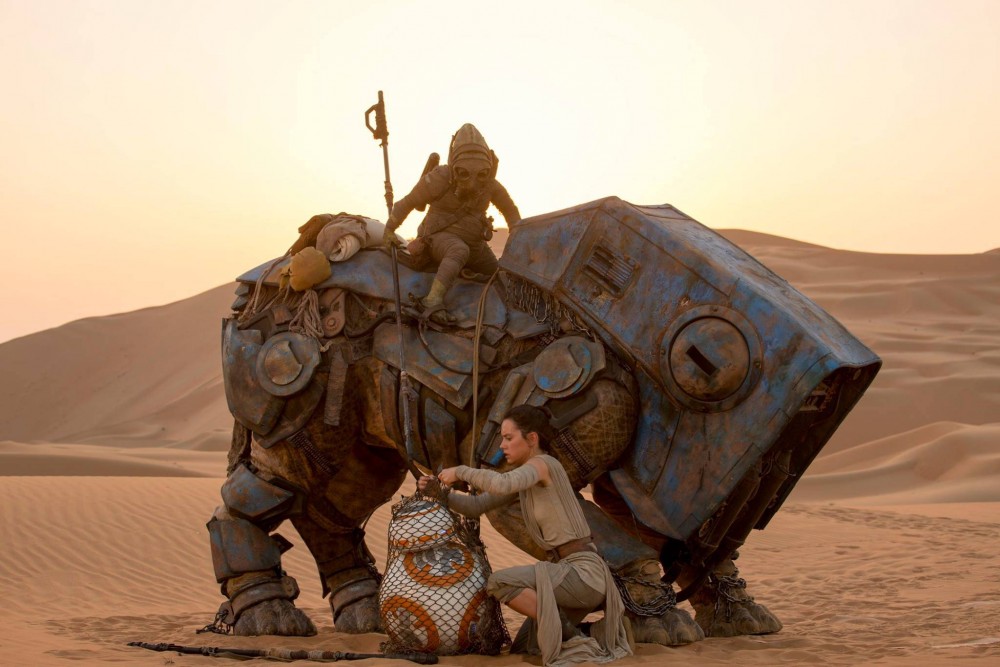 Star Wars: The Force Awakens - I have very little attachment to Star Wars, and I'm one of those rare people that will tell you the original film is the best one. Star Wars: The Force Awakens really worked for me, more than I could have expected. I don't know if its the stronger acting, JJ Abrams' beautiful visual approach, or the return to the story structure of "A New Hope", but if Fury Road hadn't happened, I'd call this the best blockbuster of 2015. For the majority of its running time, I was spellbound in a world of lightsabers, laserguns and space ships. I suddenly got what every other Star Wars fan sees in this franchise. I doubt you'll ever get me to read the comics, or watch the cartoons, but I can finally say I'm excited for what's coming next. Bring on Rogue One!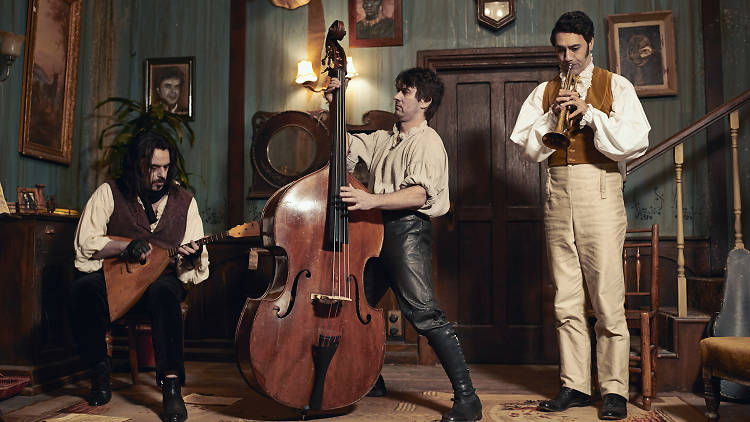 What We Do In The Shadows - This is technically a 2014 film, but it didn't release in the US until this year, so it makes the list. It's the funniest comedy of the year and an incredibly rewatchable spin on the vampire mythos. This mockumentary does for vampire films what Shaun of the Dead did for zombie flicks. Taika Waititi and Jemaine Clement's script is cracking with terrifically deadpan moments and tragicomedy. Also, there's werewolves, and who doesn't love watching vampires and werewolves hurl insults at one another? I look forward to what Waititi is able to pull off with Thor: Ragnarok. It surely won't be as good as this, but not much is.