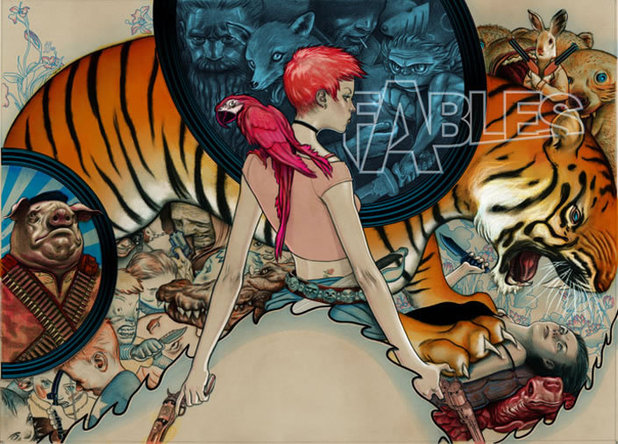 Comic Book Resources recently learned in an interview with producer David Heyman that Jane Goldman is currently working on the script for a Fables feature film, based on the Bill Willingham comic about fairy tale characters living in New York City. Goldman's previous writing credits include co-authoring the scripts for X-Men First Class and Kick-Ass with Matthew Vaughn. Goldman also co-wrote the script for Kingsman: The Secret Service, a screen adaption of The Secret Service from Dave Gibbons and Mark Miller, which is set to release later this month.
Suffice it to say that Goldman has a lot of experience adapting the comic book medium into feature films.

Heyman said Danish writer and director Nikolaj Arcel is set to direct the film. Arcel's previous directing credits include A Royal Affair and The Truth about Men.
"All these things always take longer than you want," Heyman said in the interview. "And 'Fables' is not easy, by any means, but I think it'll be pretty great."